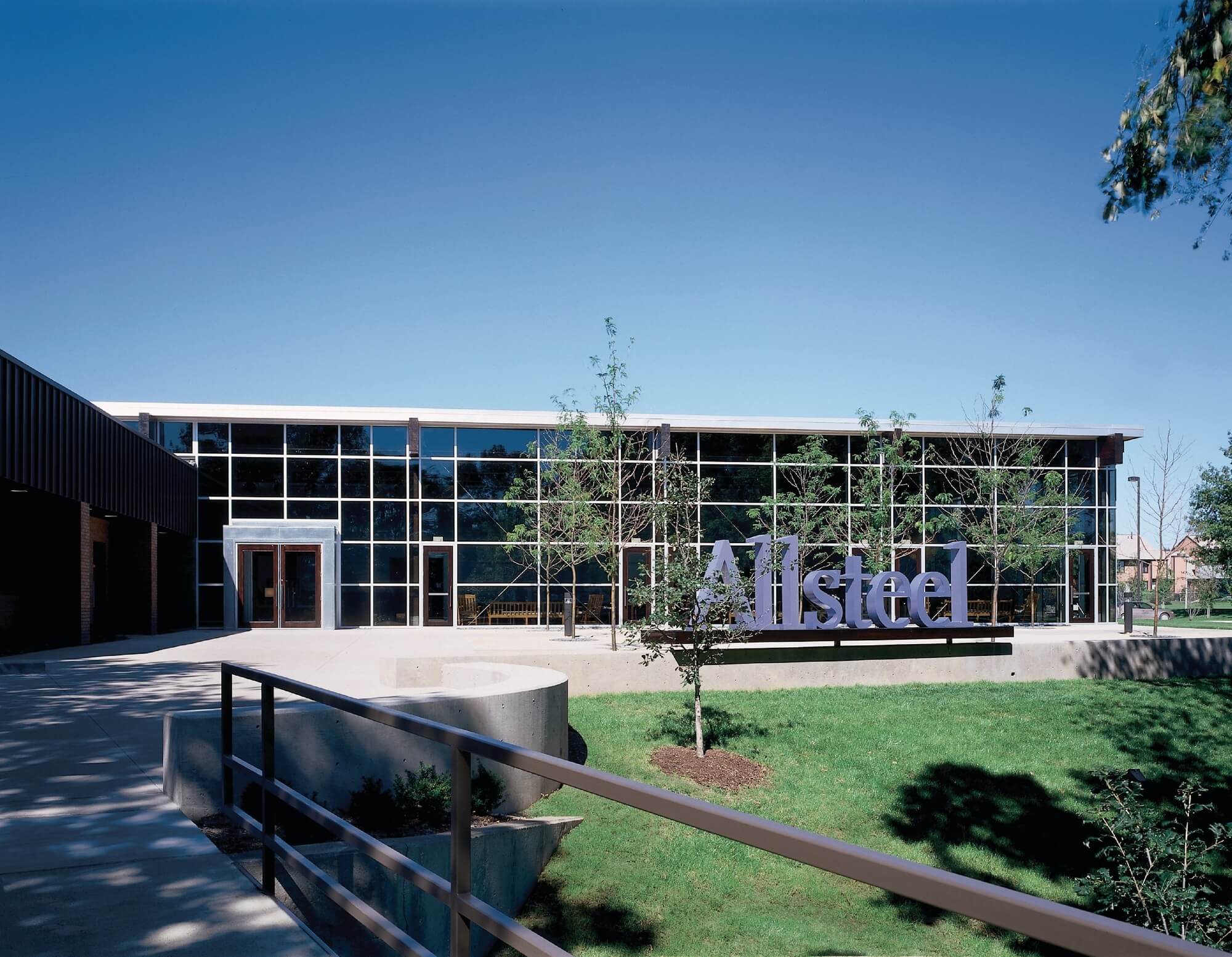 Wilson Office Interiors and Bauhaus Interiors Join Forces
(Dallas, TX) – Wilson Office Interiors, a Dallas, TX-based company specializing in the planning and design of strategic workplace environments, is excited to announce its merger with bauhaus Interiors. With over 50 years of combined experience, wilsonbauhaus is a premier full-service management company providing individually tailored solutions to its current and future customers. From architectural concepts to strategic planning, wilsonbauhaus is sure to make an impact on the market and continue to be a reliable resource for the design community.
"The merger and transition was done with our clients top of mind," explains Beth Wimmer, Principal + CEO of wilsonbauhaus. "Combining two longstanding enterprises doubles our amazing talent and expertise to help our clients achieve their visions and project goals."
The company's commitment to fostering impeccable expertise, high-quality product, and competitive pricing is cultivating an opportunity for improved office spaces and corporate furnishings in the Dallas community. With incredible customer service and innovative ideas, wilsonbauhaus' team of talented furnishing experts will focus on bringing a wealth of resources, creativity, and knowledge to each project to ensure maximum functionality.
Building on the existing relationship between Wilson Office Interiors and leading furniture brand, Allsteel, wilsonbauhaus will offer an extensive line of products and solutions from all of the HNI brands strengthening its portfolio and positioning in the marketplace.
"This new and exciting partnership gives Bauhaus Interiors access to Allsteel and HNI's comprehensive product portfolio and unrivaled planning expertise," said Beth Wimmer, Principal + CEO of wilsonbauhaus. "With a long and proven track record of success with Allsteel and HNI, as well as, a loyal customer base, we look forward to working with them and have full confidence our collective customers will benefit from this new partnership."
To learn more or to schedule an appointment, please contact us.


About wilsonbauhaus
wilsonbauhaus interiors is a full-service furniture management company. We provide the real estate, architecture/design, corporate communities, and government agencies with strategic planning, professional expertise, and individualized attention designed to meet their objectives. In addition, we offer architectural products and workplace research for companies of all sizes. Formerly known as Wilson Office Interiors and Bauhaus Interiors, these two companies merged in 2022 to form wilsonbauhaus and have over 50 years of collective experience. At wilsonbauhaus, the client, architect, manufacturer, and dealership are the heart of our business. We are the team of craftsmen who strategically gather information, mold solutions, and execute a flawless finished result, bringing the vision of the client and the team of artisans to fruition. wilsonbauhaus – Don't just work. Get inspired!
About Allsteel
Since 1912, Allsteel Inc. has offered a world-class, comprehensive range of workplace products and solutions. We simplify the office planning process by helping our customers align their workplace strategy with their business strategy. The result is fit-to-business solutions that deliver meaningful change in a way that works for them today, as well as tomorrow. Headquartered in Muscatine, IA, the company has Showrooms in Boston, Chicago, Los Angeles, New York, San Francisco, and Washington, D.C. For additional information, visit www.allsteeloffice.com or follow Allsteel on Facebook, Twitter, LinkedIn, Instagram, Pinterest, and YouTube.