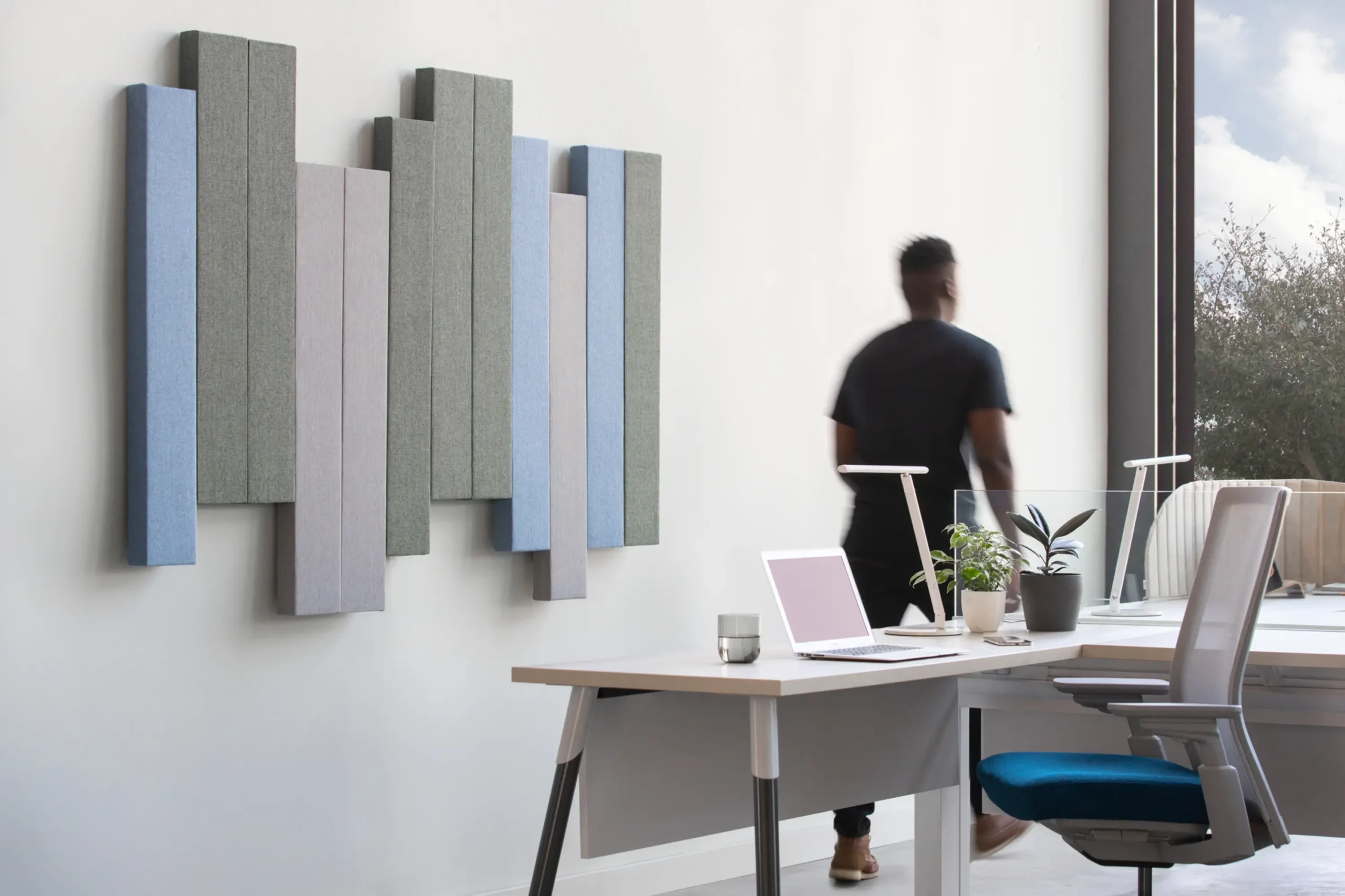 The Difference Between Office Design Layout Pre-Pandemic and Post-Pandemic
The pandemic changed the face of the world practically overnight. Homes became offices and offices became virtual ghost towns. But this was never a sustainable model. As the world slowly opens back up, returning to the office has already happened for most of us and is a looming reality for some. But just as the pandemic changed the way we socialize, shop, and travel, so too is it going to change the way we approach office design.
Today we're going to take a look at some of the differences between the pre-pandemic office design layout and the post-pandemic workspace of the future.
Pre-pandemic office design
Pre-pandemic office spaces weren't set in stone. In fact, they were evolving rapidly before the pandemic threw a sharp left turn at the entire ecosystem.
Office spaces pre-pandemic were shifting to be more dynamic and versatile. As our economy shifted from a production focus to a more knowledge-based model, this affected the way we used our office spaces.
Knowledge workers mingle and collaborate while also needing to seek quiet places to focus and drill down into their work. This need for mobility saw a push toward open-desking and hot-desking – encouraging employees to view their workspace as versatile and transient.
On the surface of things, this practice might have seemed to require less office space overall, but in reality, the prioritization of collaboration areas, social spaces, and quiet areas saw the overall footprint of the typical office stay steady.
The knowledge-friendly office space that dominated the pre-pandemic world isn't lost to us, but the implementation of these spaces will have to shift.
Post-pandemic office design
To call this "post-pandemic" is, of course, a little fraught. More accurately, you might say we're learning to live within the new constraints imposed by COVID-19 and its ongoing impact on our lives. This will affect office design in a few ways:
More intimate call rooms
Travel will be limited for some time which means video conferencing and virtual meetings will still be necessary. This is likely to impact the layout of the office as designers meet the need for private video call rooms. Where our pre-pandemic office layout prioritized large, collaborative-environment meeting rooms, the post-pandemic landscape will likely see these broken up into smaller, more intimate spaces.
Hot-desking will continue
The return to offices is likely to take place in stages with many managers rotating their workers through the office throughout the working week. This naturally encourages the use of hot desks – spaces that can facilitate transient use by those in the office on any given day.
A greater emphasis on sanitization
The global shift towards a more mindful approach to cleanliness is going to affect the design of offices. More robust heating and cooling systems will play a key role in improving indoor air quality which is proven to reduce COVID-19 exposure. The choice of surface materials will lean heavily toward those that can have antimicrobial treatments. Finally, we'll see a boom in touchless technologies throughout the office space including voice-controlled utilities and movement-sensor fixtures.
The post-pandemic office is a work in progress
We're slowly gaining back control of our lives as COVID-19 becomes more manageable. As more and more of us return to the office, we're going to see rapid evolution in how we approach office design going forward. All these changes will take time to implement and acclimate to, but eventually, we'll settle into our new normal.
At wilsonbauhaus interiors, our team not only takes into account the current state of the global pandemic but also the needs of our clients. If you are thinking about redesigning your office space that best suits the needs of your employers all while taking pandemic cautions, contact us today for a consultation. How can we help you move forward? We have resources to help whether it's DORIS or the Allsteel workplace solutions. We recognize it's not a one size fits all, but something that has to be curated specifically for your company.